What are blood oranges?
The blood orange or blush orange is a citrus fruit – a type of sweet orange. What sets them apart from the common sweet orange is that they contain pigments known as anthocyanins in their flesh, and sometimes in their peels. This pigment gives the flesh of blood oranges a deep, reddish colour, hence the name 'blood' orange.
Where are blood oranges grown?
Blood oranges have been grown since the 18th century in the southern Mediterranean, where they are likely to have originated. Today, the sight of orange groves is a common one in Italy and northern Spain. The three most common types of blood oranges are the 'Moro' the 'Tarocco', and the 'Sanguinello'. There are also various fewer common types.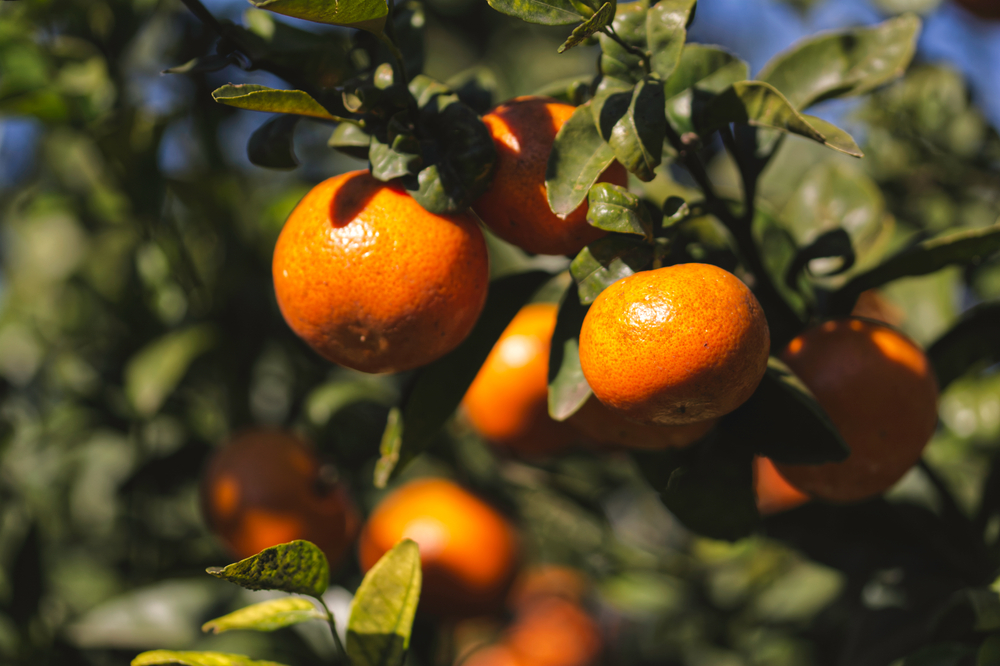 Where do we source our blood orange oil at Treatt?
Our global procurement team works with citrus growers and suppliers around the world.
The blood orange oil we source is mostly from fruit grown in Sicily, the largest island in the Mediterranean to the south of the Italian peninsula. Renowned as the 'country of oranges,' the climate and growing conditions in Sicily, specifically Calabria, are credited with producing some of the world's top quality blood oranges.
Boasting a fertile soil due to its proximity to the active volcano Etna and a dry climate, the island benefits from unique conditions in the winter created by the contrast of Mount Etna snow and warm sun. The climate is particularly important because the anthocyanins will develop best when temperatures are low at night.
When are blood oranges in season?
Blood oranges are at their best in the winter months, which is a telling example of nature knowing best as these fruits are packed with vitamin C and are at their sweetest and most plentiful during their natural season.
They are said to be at their sweetest in February, mainly because of the dramatic drop in temperature during the chilly winter nights that follow warm, Mediterranean days, turning the oranges a deliciously deep crimson red with vivid orange streaks.
During the last week of February, orange production reaches its peak in Palagonia, a small town in the Catania area. To celebrate, each year they hold a Blood Orange Festival, where you can taste the delicious juice which is considered the 'red gold of Sicily.'
Why we love blood oranges
What is not to love? These luscious sweet, ruby-fleshed citrus fruits are packed with sweet flavour, nutrients, and beneficial plant compounds. A rich source of vitamin c and other antioxidants, blood oranges are said to have anti-inflammatory effects in the body.
However, it's the taste profile of these special oranges that gets us excited. Sweeter than regular oranges, with a more floral flavour and slightly less acidity, blood oranges bring a hint of raspberry or strawberry, providing a refreshing lift to all sorts of sweet and savoury dishes. They can be used very effectively in beverages, whether still or sparkling, alcoholic or non-alcohol based.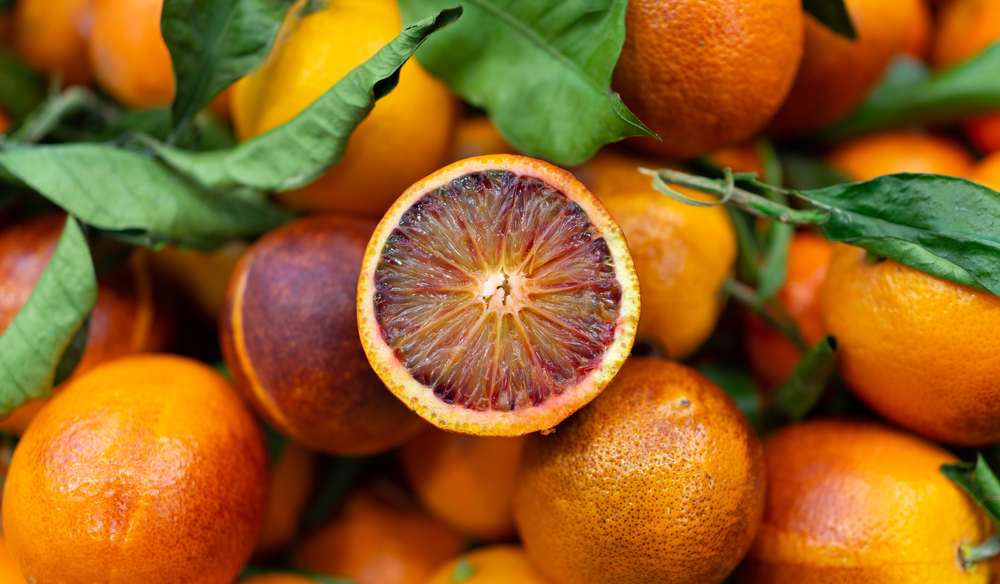 Latest health and wellness trends for beverages
According to Mintel's Global New Products Database (GNPD) report, blood orange is one of the fastest growing citrus flavours across categories in new product launches during the past three years (Q1 2020 – Q1 2022).
Citrus as a category is perfectly aligned to the macro trend of health and wellness to meet the needs of consumers' healthier lifestyles.
To take a deeper dive, download our latest megatrends report.
Some key takeaways from the health and wellness megatrend are:
GlobalData report that 57% of global consumers are always or often influenced by how a product or service impacts their health and wellbeing.
More companies are re-engineering product formulas to include less ingredients and remove or replace artificial ones with more natural options.
A growing claim landscape highlights that there is room for companies to make better use of clean label declarations, especially around natural ingredients, and provenance.
How Treatt can help your brand and innovation teams
As the citrus experts, we understand what it takes to create a beverage that will stand out for all the right reasons.
Treatt's historic roots are firmly grounded in natural extracts and ingredients from natural sources, and it all began with citrus. Our portfolio includes 100% natural citrus extracts and natural flavours that are completely water soluble, providing true and impactful citrus profiles.
Our TreattClear™ Juicy Sicilian Blood Orange is fresh and succulent with undertones of clementine and is slightly tropical in profile. The TreattClear™ Zesty Sicilian Blood Orange is more peely and green, bringing out the character of the blood orange.
Our range of quality, natural products offer those looking for an incredible citrus taste or aroma the power of choice and a solution that is tailored to their specific needs.
Contact one of our citrus experts or request a demo.