Where does most of the chamomile we source grow?
Most of the English or Roman chamomile (Anthemis nobilis) we source for various products grows in the beautiful countryside in the south of England, where sustainable agricultural practices are fully embraced.
The small shrub produces pompom flowers and has a sweet, apple and herbaceous scent. Roman Chamomile is a perennial plant. The plants stay in the ground for many years – some for over 30 years. Perennial plants help to increase the stored carbon and nitrogen in the soil over time which can improve the soil's ecosystem.
The harvesting is done only once a year, in the height of summer when the plants are in full bloom.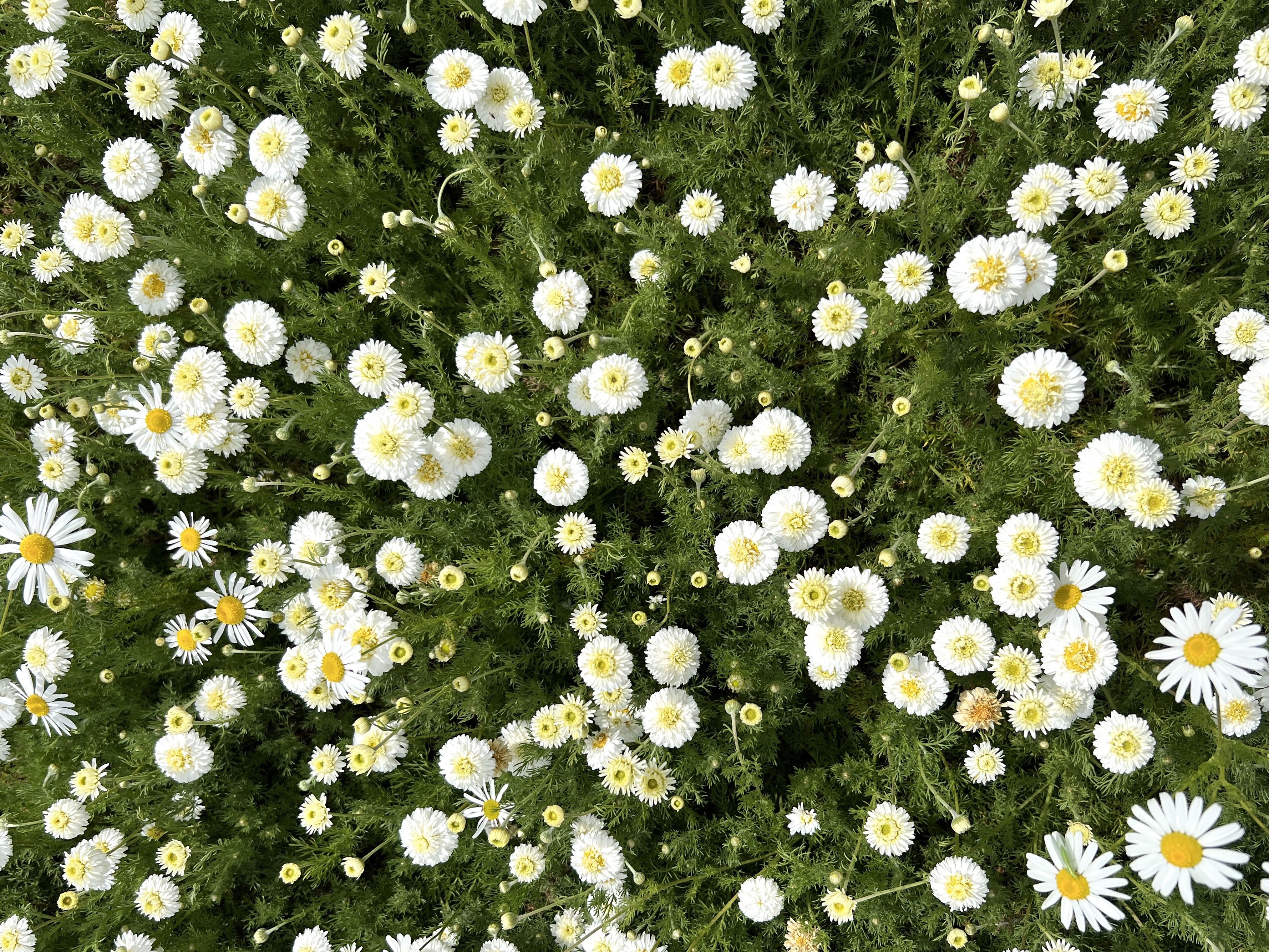 Tell us more
In Anglo-Saxon times, chamomile was considered one of the nine sacred herbs, along with fennel and nettle, and recognised even back then for its healing properties. Roman Chamomile is widely used in cosmetic and personal care products from shampoos to face products, as well as in pharmaceuticals, aromatherapy, and is said to be beneficial for relieving stress and improving sleep.
Why we love chamomile
Our oil is extracted from the pompom like flowers through steam distillation. We have been working with these oils for a very long time with a range of products featuring this ancient and popular herb. As we source our chamomile in England, we're able to work closely with the farmers to ensure the great quality we're known for.
As well as cosmetic and personal care products, chamomile is a key ingredient in the functional beverage space, particularly in the non-alcoholic beverage market, owing to its calming properties. It pairs well with apple, mint and citrus and we've seen it become more popular over the years as consumers are looking for more sophisticated adult beverages.
Fun fact
Chamomile comes from the Greek word chamamelon meaning apple.
We strive to create extracts and ingredients people love, in a way that protects people, and our planet. Find out more about sustainability at Treatt.
Read more ingredient stories: