Discover why the 'king of fruits' is having more than just a moment


Mango is well and truly on the up across multiple beverage categories. In fact, it's the fastest growing flavour by consumption, and in the top five fastest growing flavour new product launches, out of the top 20 flavours worldwide.
We caught up with Rosie Travers, our Fruit & Vegetable category manager, to get her take on why it's so popular and what might be in store on the horizon.
History of fruit
It is believed that mangoes originated in India and Southeast Asia thousands of years ago. References to the fruit have been found in Hindu writings as far back as 4000BC, and it's considered to be a sacred fruit by Buddhists as it's said that Buddha meditated under a mango tree.
The seeds of the fruit started travelling from Asia to the Middle East, East Africa, and South America with merchants around 400AD and began to be cultivated in other countries near the equator. There are now several hundred cultivars of mango worldwide, varying in size, shape, sweetness, skin, and flesh colour.
How does it grow?
Mango trees can grow as tall as 30-40m and can reach a great age. Some specimens have been known to fruit after 300 hundred years. The trees produce small white flowers with a sweet fragrance, resulting in ripened fruit around four to five months later. Most varieties ripen in the summer, and some can even provide a double crop in the right climate.
Why it's trending
Mangoes are commonly referred to as the 'king of fruits'. Quite simply this is due to two main factors. First, is its uniquely creamy sweet profile and how well it pairs with a range of others in different beverage formats. Secondly, the mango holds a spot in the list of top 10 superfruits thanks to its seemingly endless list of health benefits. Also, because of where it grows, it has an inherently tropical feel that gives it a strong association with summer – making it great for limited time offer launches.
We're seeing it hit the shelves in:
Pairings with herbaceous botanicals
Carbonated soft drinks as a seasonal special
Premium flavoured teas
Hard ciders and beer
Its versatility makes it appealing for flavourists as it can really round out a flavour profile.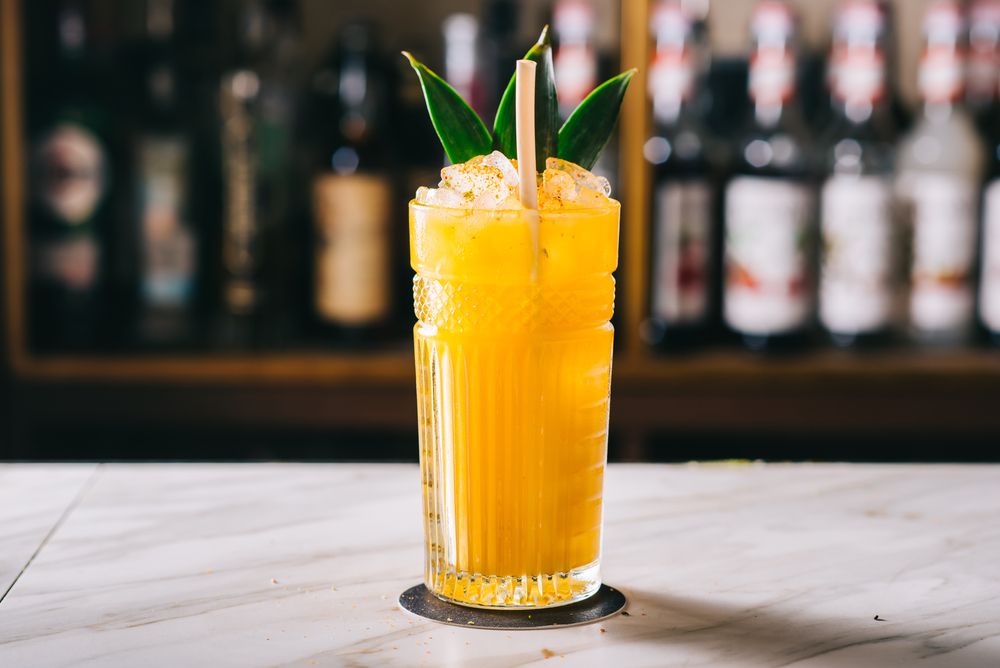 ###What we use it for
Our Mango Treattarome® is one of the hero ingredients in our Fruit & Vegetables range. Made using our proprietary gentle extraction technology, we capture the very best of the fruit and deliver a truly authentic profile.
It has a sulphury, fruity, green, ripe, mango juice-like aroma and a creamy, slightly green, flavour. It's great for adding mouthfeel or ripe green notes to any fruit flavours and can be used to give fleshy or sulphurous characters to other tropical flavours.
We love it with our earthy Ginger extract to provide extra vitality for the taste buds.
Try it for yourself
We're bringing our Mango Treattarome® to this year's Food Ingredients Europe show. Visit us on stand #7.1B31 to taste it, or book a demo with our sales team HERE.