What does the term 'local' mean to you?
While the concept of buying local has been around for many years, localism has stepped up as a key beverage trend for the year. There are many motivating factors behind this trend – let's take a closer look.
What's driving localism?
Localism was prominent pre-pandemic but during COVID we were forced to embrace ecommerce. However, consumers also became deeply engaged with local, largely because there was no other choice. Shopping locally resulted in us not only feeling part of a community, but we were also able to do our bit for the planet and the demand for local products and services spiked across all generation groups.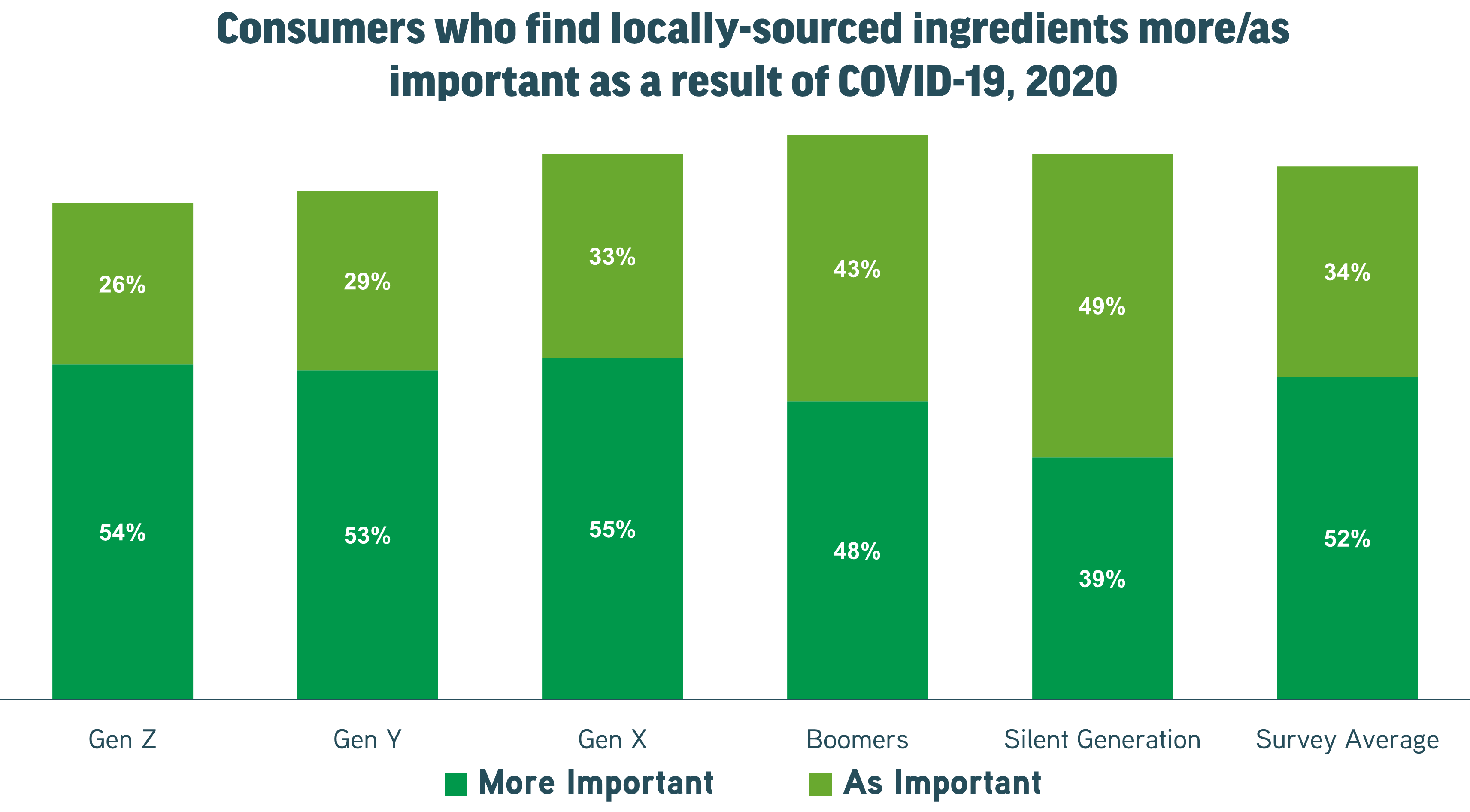 Now world events like the conflict in Ukraine confronts us with political and environmental realities on how food production needs to liberate itself from over-dependence on imports. And in times of uncertainty, familiarity is comforting.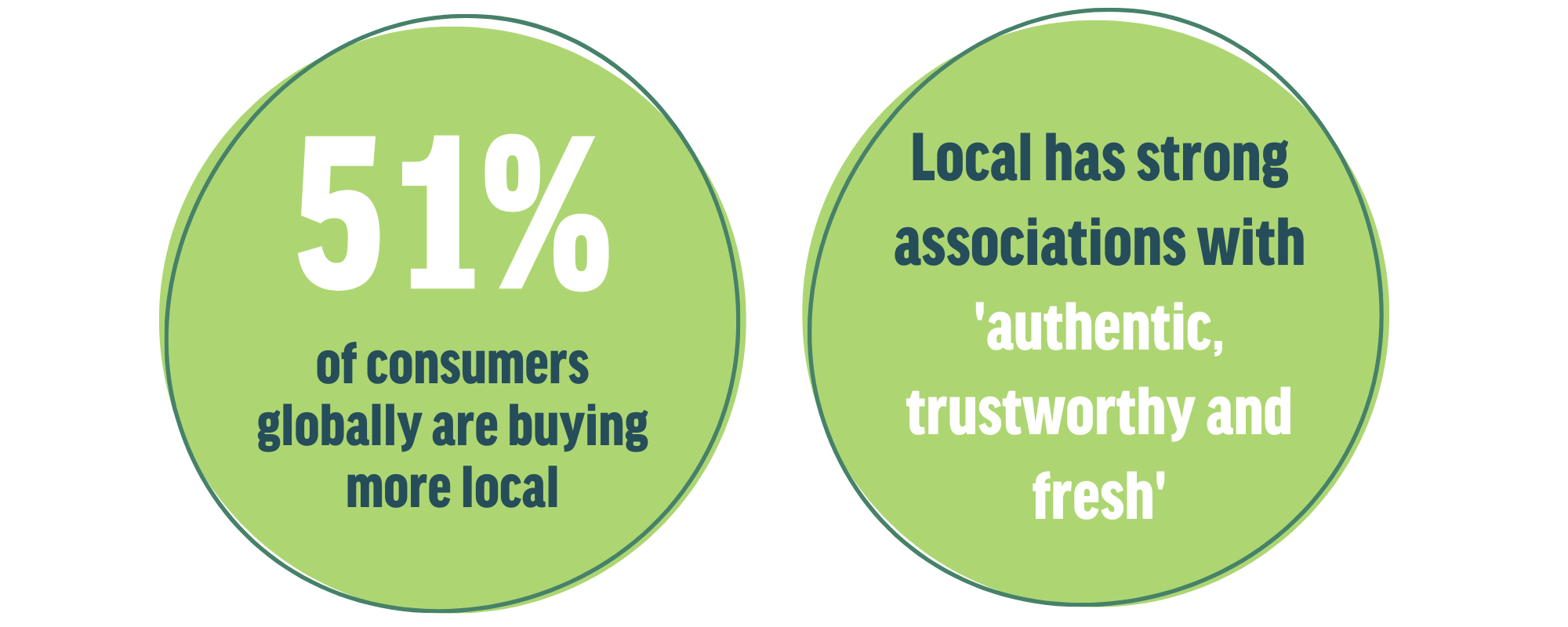 Add into the mix a growing distrust, especially in the West, of globalisation and big business, and localism is boosted with consumers opting instead for local products to reconnect with and support their local community.
Consumers are embracing products that evoke a sense of place – that have local credentials or claims as they consider these products to be better quality, healthier, more sustainable, more trustworthy, and more authentic than non-local alternatives. Gen Z and millennials are most likely to seek products that boast an ethical or environmental claim - often closely associated with being more local.
What are the implications of localism for the beverage industry?
Localism is now disrupting retail, changing how people consume and engage with brands. It is a key environmental, social and corporate governance (ESG) trend with long-term significance.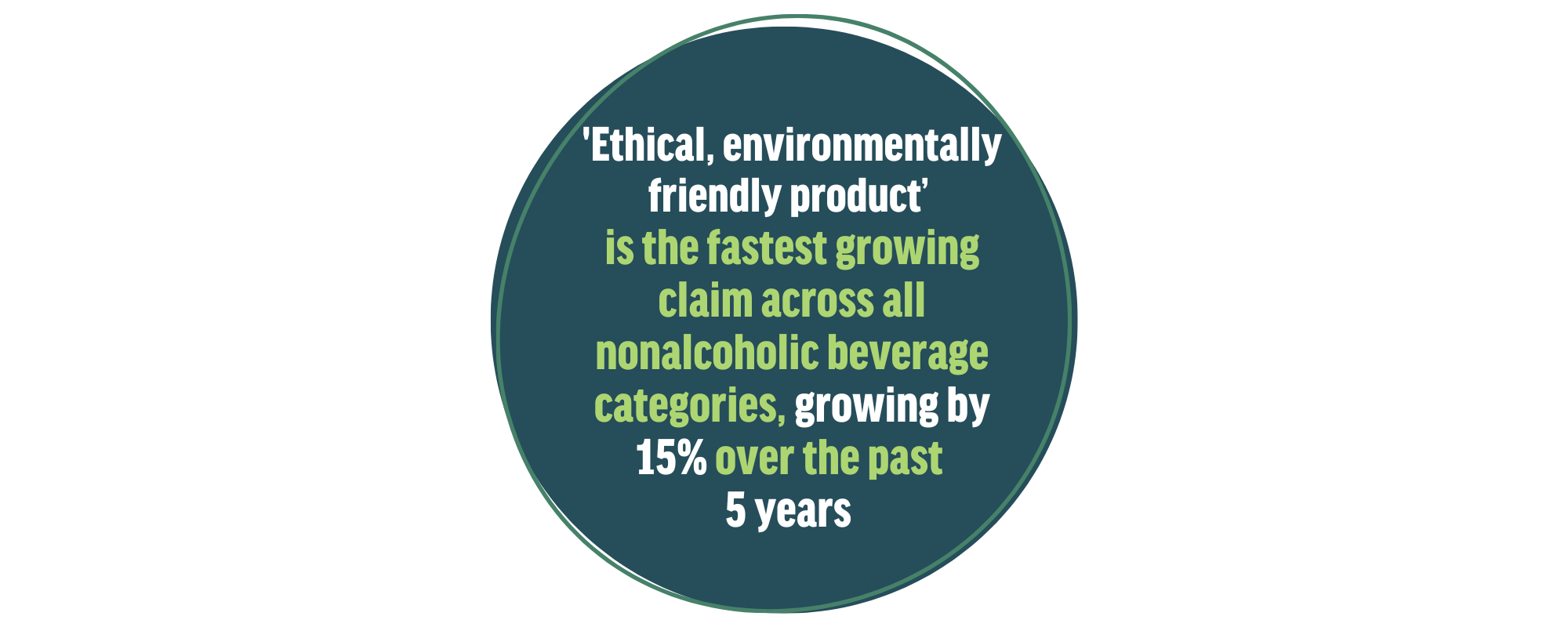 For beverage companies who often operate at a global level, it's very important to understand local market dynamics and flavour preferences, which can be very distinct and unique to the home market. Products need to be tailored to the local market tastes and this is particularly relevant to the European and APAC markets.
Global brands are finding community connections and adding a local lens to product development across the CPG market.
For multinational brands, doing local at scale - focusing on the provenance of product or tapping into the positive association of local products - means brands can leverage the perception of local claims to justify a more premium price point.
Local is intricately linked to sustainability. When purchasing products, a notable proportion of consumers show concern towards how environmentally friendly or ethical it is. According to Global Data's 2021 survey, this especially applies to younger audiences.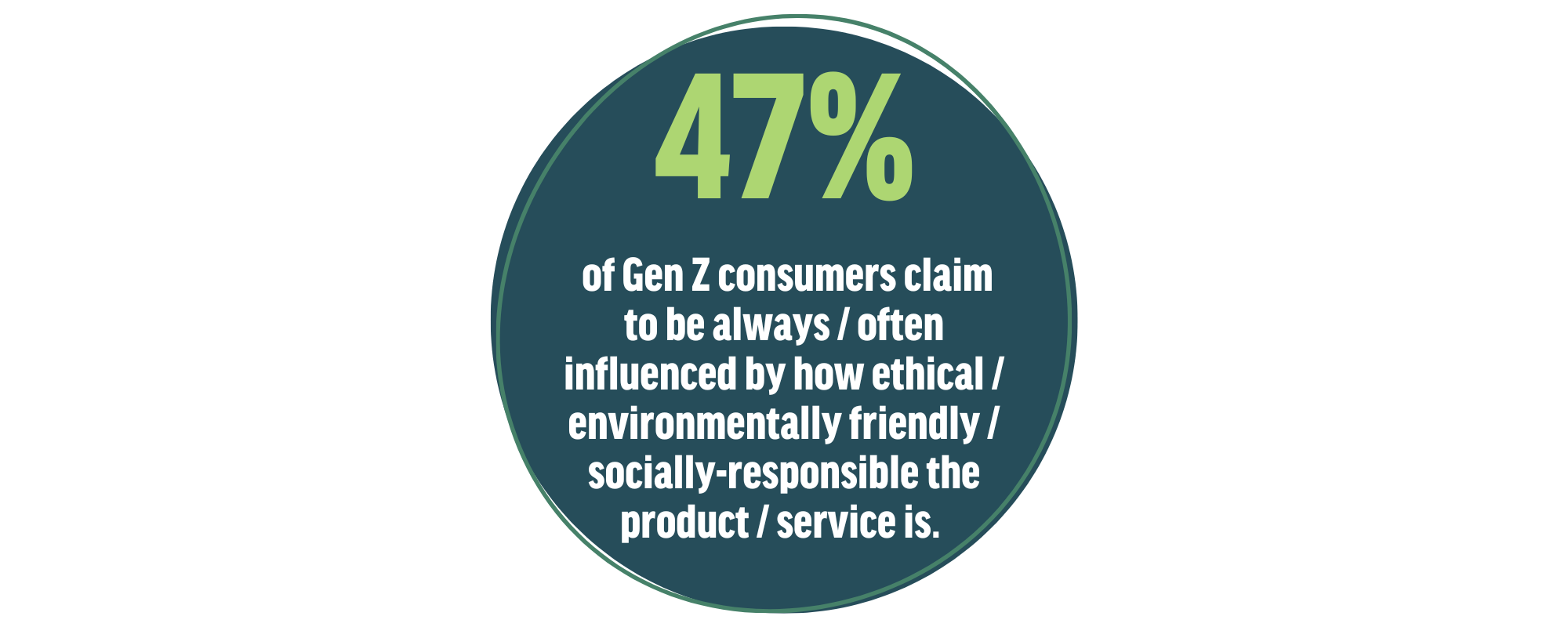 This concern for the environment causes a stronger affinity towards local products as they are more likely to be concerned about supporting the community, carbon footprint and production transparency. Brands actively contributing to cutting carbon waste and helping local communities through local resources will be well placed with green thinkers.
What's next?
We'll be seeing more NPL's that include local ingredients – or are positioned to evoke a strong feeling of place with the advertising and on pack messaging.
Leading retailers have shown interest to invest in more products tailored to local consumer behavior and lifestyles. This will be an opportunity for international/foreign brands to partner with small/local businesses to expand market share.
Top quick service restaurant (QSR) chains are launching initiatives to support local suppliers through long-term partnerships. Such initiatives create opportunities for foodservice outlets to establish trust within the local community and the end-consumer who are interested in supporting local businesses.
The EU Commission are introducing new policies to encourage consumers and foodservice outlets to purchase more locally sourced ingredients and create a more sustainable food chain system. The government body aims to implement this new supply chain initiative by the end of 2023. This new policy initiative to support small, local food manufacturers aims to ensure food security, promote sustainable food processing and reduce food waste.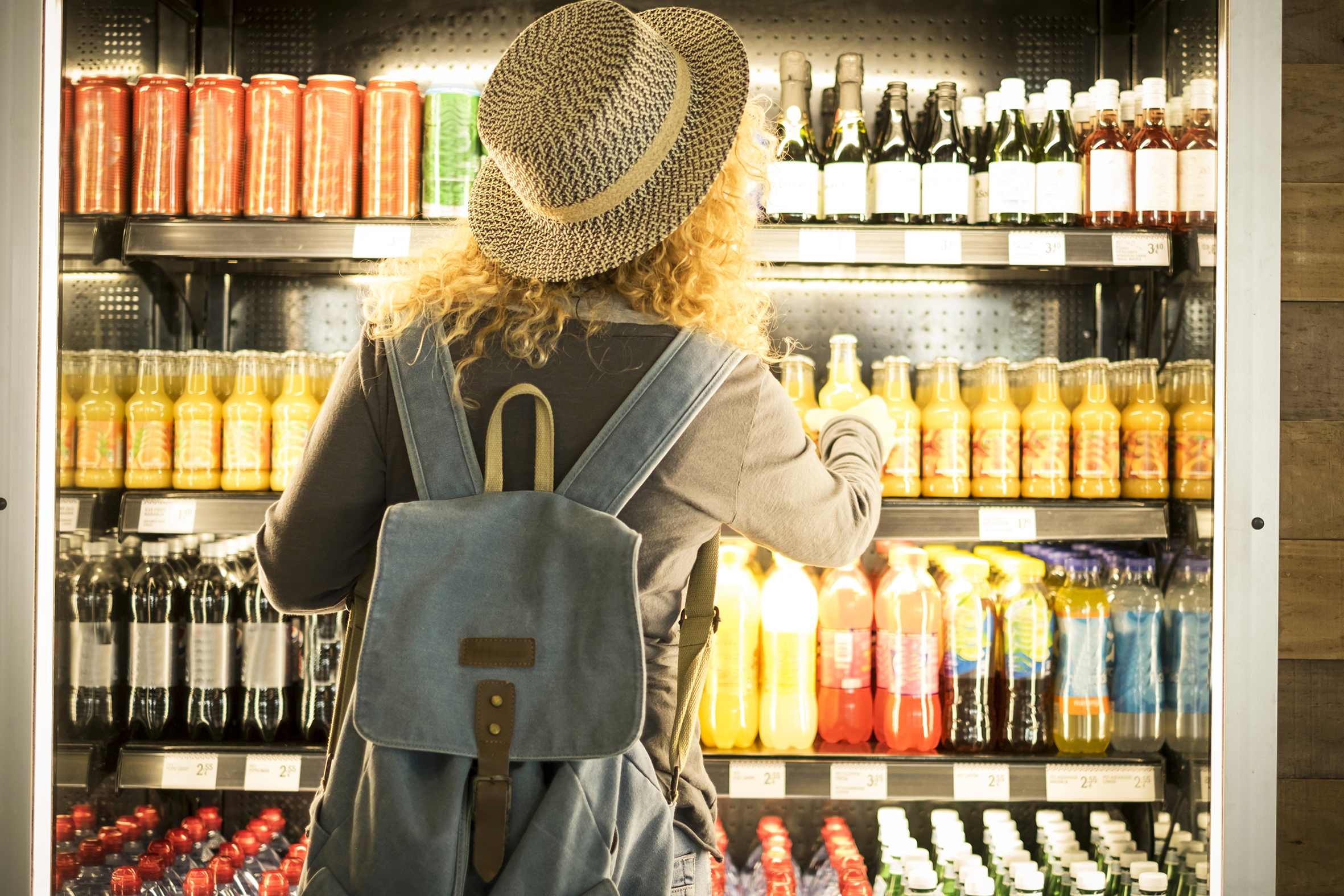 It's about the mindset of local – not a literal meaning of ingredients being produced in your local area – it's about a relationship mindset – not only between retailers and consumers but finding new opportunities to connect.
For brands, there are lots of different ways to talk about local – after all, everything is local to someone somewhere.
Find out more about our range of exceptional natural extracts and ingredients which are enjoyed by millions of people, every day.
Sources:
PWC survey (Nov 21)
Global Data
Mintel GNPD
European Commission, 2020