Discover how the influence of TikTok has already impacted the flavourings and ingredients consumers want today, and what it means for the future of innovation in the beverage industry.
The growing influence of TikTok beverage trends
Social media has been a game-changing force in shaping consumer preferences and driving market trends for well over a decade, and TikTok has taken this power to new highs. With more than 800m monthly users globally, TikTok's moreish short-form video format has captivated millions - and its ability to drive viral trends has extended beyond entertainment into countless industries, including the beverages market. These trends can rise and fall within the space of just a few days, while others build steady momentum and can last for weeks or months - with even the longest trends on TikTok still being shorter than a traditional product innovation process.
The rise in beverage-related videos showcasing creative recipes and unique flavour combinations presents an exceptional opportunity for beverage marketers to tap into new and emerging consumer preferences. And with TikTok expected to grow to almost a billion users by 2025, these trends are only expected to grow stronger and more influential.
Driving beverage innovation through ingredients and flavourings
Innovation within the beverage industry takes many forms, but ingredients - the inner workings of what makes beverages unique - is front and centre, especially on TikTok.
TikTok can provide a treasure trove of real-time data and consumer trends that can keep innovation teams well informed, and with an estimated half of all TikTok users under the age of 30, these insights are particularly valuable for products aimed towards Millennials and Gen Z. TikTok has already been shown to strongly influence the behaviour of consumers, with almost
6 in 10 of users using TikTok to discover new products and 44% having made a purchase after seeing a product on the platform.
Nostalgic flavours re-imagined
The Millennial and Gen Z-dominated demographics of TikTok has created fertile ground for the revival of nostalgic flavours, with a focus on bringing these forgotten favourites into the 21st century. Many users have embraced the concept of recreating beloved childhood drinks, such as nostalgic sodas, milkshakes, or cocktails, and infusing them with a modern twist. The Old Fashioned - a quintessentially classic cocktail - is a prime example of a drink that has been modernised through TikTok, with various trends swapping out bourbon for gin or introducing much-loved flavourings such as vanilla or peach.
Embracing new and trending flavour experiments
TikTok has become a hub for flavour experimentation, with users pushing boundaries and trying out unique combinations of ingredients. This has resulted in the creation of viral trends around unconventional flavours, including exotic fruits, herbal infusions, or unexpected mixtures. TikTok influencers and celebrities have played a big role here - US popstar Taylor Swift's 'Lavender Haze Lemonade' - named after one of her newest hits and available to buy on her sell-out world tour - has made waves among young fans and spawned a trend seeing users trying to replicate the lavender syrup-based recipe at home. TikTok has also driven the re-emergence of classic flavours, such as green tea, and their experimentation and infusion with a range of other ingredients - so much so that the global market for green tea is expected to double by 2030.
By closely monitoring these trends, beverage marketers and innovation teams can identify emerging flavours and capitalise on their potential by incorporating them into new products or limited-edition offerings.
Functional beverages with exciting and innovative ingredients
Functional beverages have seen a surge in popularity in recent years, with health-conscious individuals seeking alternative options to traditional soft drinks. These beverages, often fortified with vitamins, minerals, antioxidants, or other beneficial ingredients, are designed to provide specific health benefits.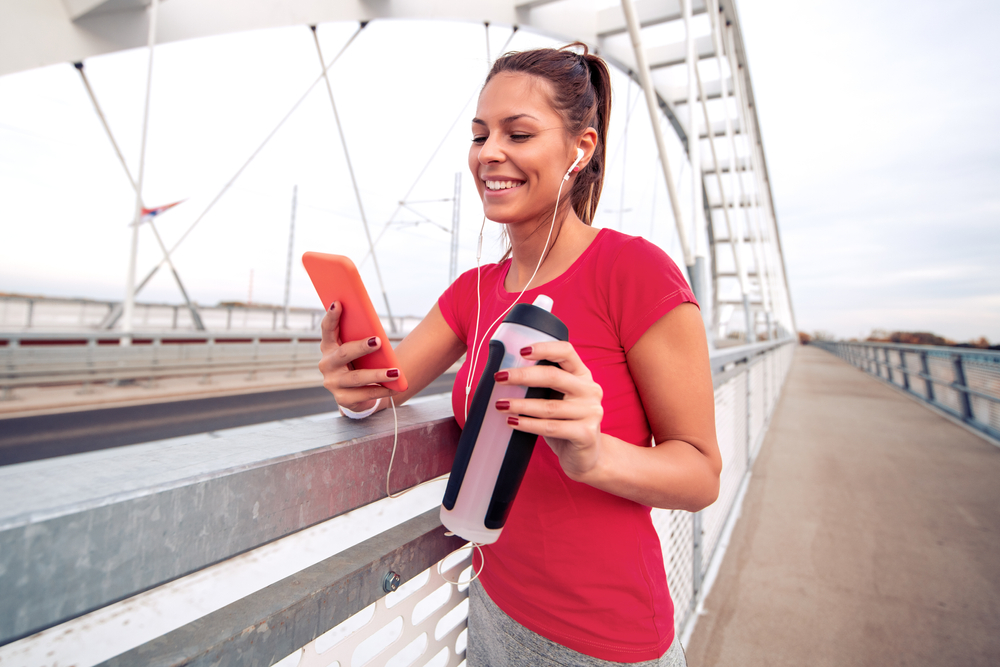 The launch of Prime Energy by YouTube stars and boxers Logan Paul and KSI, caused a frenzy on TikTok, with these influencers leveraging the power of trends to promote the hydration drink to millions of their devoted followers. The demand for Prime Energy was such that the product generated more than $50m of sales within the first 4 weeks, with demand well-outstripping supply and leading to bottles being re-sold for more than three times the original price.
Kombucha, a fermented tea drink, exploded in popularity after a viral TikTok meme in 2019; the global kombucha market is now expected to grow fivefold by 2027, with many users enthusiastic about its purported probiotic health benefits and low alcohol content.
Unleashing the power of TikTok trends for beverage innovation
The influence of TikTok on the path to purchase across this consumer group cannot be overstated. By closely monitoring and analysing TikTok beverage trends, brands can gain a deeper understanding of what captures these consumers' interest, identify unmet demands in the market and develop their products with a firmly data-driven approach - putting brands in a position to influence beverage trends in their own right.
Access our 2023 Natural extracts report today
Complied by Treatt and packed with global insights and flavour trends, we share an overview of the natural extracts market and how consumer demands and trends, such as those seen on TikTok, shape the beverage industry, showcasing the opportunities and challenges this presents.
Enter your details and download the report here.
Additional resources:
TREATT | Trend bite: How does a sports drink reach such meteoric success
TREATT | How understanding macro environmental trends fuels innovation