Discover why the classic cantaloupe is seeing significant growth in beverage NPD across Europe.
History of fruit
Cantaloupes belong to the Cucurbitaceae family, growing on vines in a similar way to watermelons, cucumbers, squashes, and courgettes/zucchinis. While there are several cultivars, many are easily identified by the lattice-like textured grey-coloured skin.
China is the world's largest producer; however, the melons are grown across many temperate countries in multiple continents, including the USA. California is the country's biggest producer where planting is staggered to esnure a continuous supply of melons from May through October.
Cantaloupes are warm-seasonal annual plants that are sensitive to freezing. Growers use methods to protect the plants from cooler temperatures and promote early growth, such as shaping the beds with a deep trench to collect heat.
Did you know?
The fruit got its name from Cantalupo, Italy, where they were first thought to have been cultivated in the early 1700s.
Why it's trending
Between 2019 and 2022 Melon as a flavour saw volumes grow by 56% and it has taken second place in the top 10 flavours in Europe. Cantaloupe's have perceived health-boosting properties, the fruit containing vitamin A and antioxidants such as beta-carotene and lutein.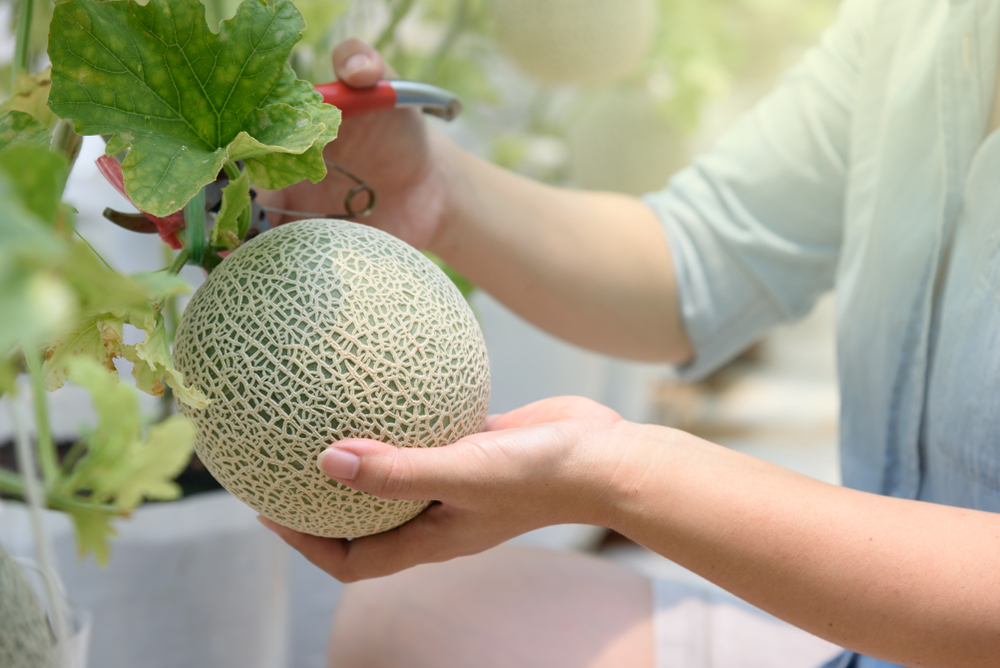 Where we source it from
Most of the melons in our 100% natural Cantaloupe Treattarome® are grown in California, USA – thriving in the ideal climate.
There is usually a spring and autumn crop for cantaloupes. They are typically hand-harvested when the fruit cleanly separates from the vine with the slightest pressure. Fields can be harvested eight to ten times over a 10-to-14-day period.
Why we love it
Its fresh and fruity character is instantly recognisable. It packs a unique punch when it comes to impact and is an interesting ingredient to pair with a range of other fruits, vegetables, and spices.
It took centre stage in a Melon, Mango, and Lemon Sparkling Water concept we developed; adding a sweet and honeyed mouthfeel.
Want more?
Try it for yourself. Request a demo and discover how our Fruit & Vegetable ingredients deliver natural products that perform.
To receive our Ingredient Insights straight to your inbox, click on the 'sign up for updates' button and complete the short form.
Sources:
Global Data Soft Drinks Market Analyser UK & Europe, 2019-2022 volume sales(M litres)