We explore how and why 'spiked' tea is poised to make its mark on the 'beyond beer' space in a few short years.
How big is the hard tea market?
The global hard tea market size is expected to reach $9 billion by 2028, rising at a market growth of 23.7% CAGR 2022 – 2028.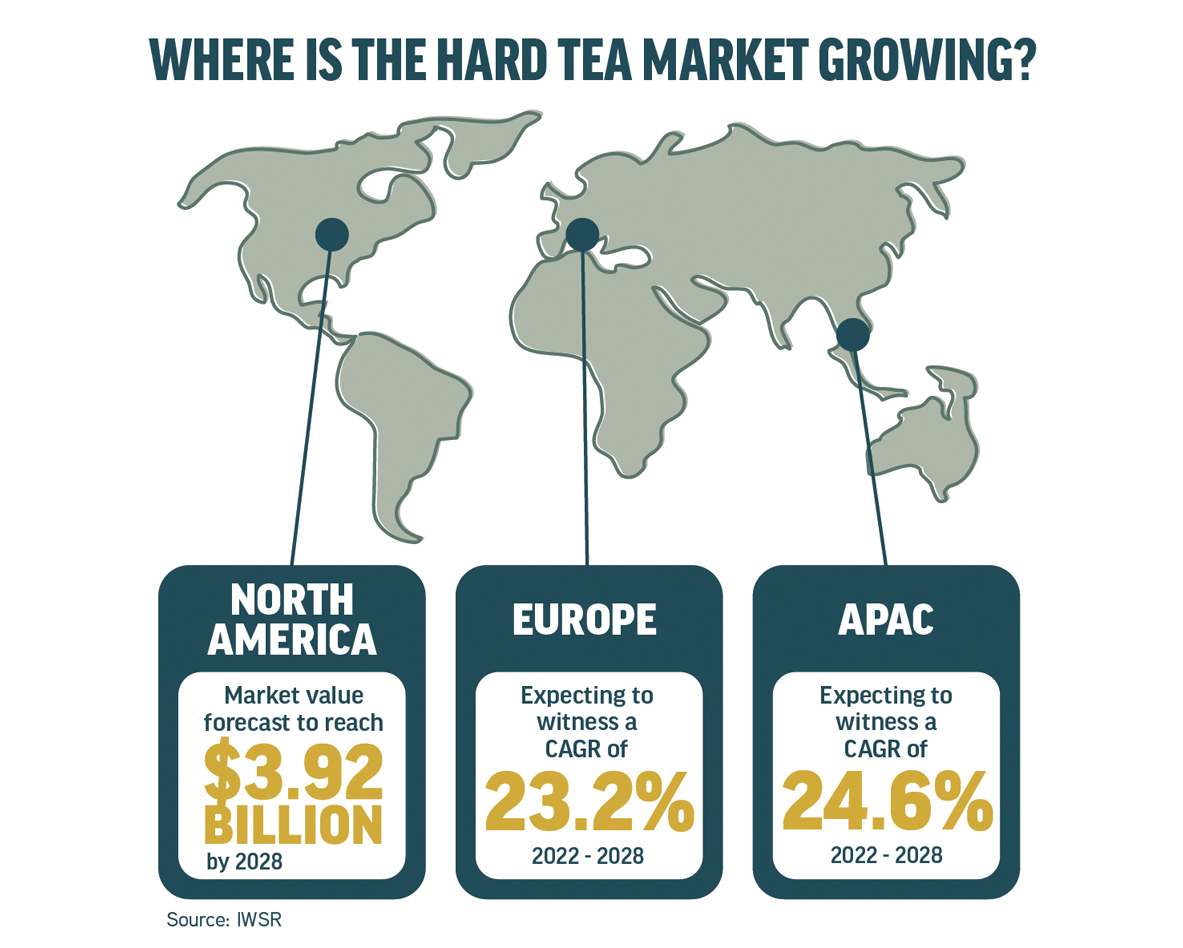 North America accounts for the largest revenue share of the hard tea market, with a market value forecast at $3.92 billion by 2028. The European market is expected to witness a CAGR of 23.2%, 2022-2028 and the APAC region a CAGR of 24.6% during this period.
What's driving consumer demand?
The rise of the no/low-RTD alcoholic beverage category has been well documented. Hard tea is very much following on from where the hard seltzer has led, tapping into the wellness wave.
The functional health benefits associated with tea, along with the global drive towards lower alcohol consumption, have created the perfect storm further accelerating the growth of this category.
The IWSR forecast that no/low-alcohol consumption will increase by a third by 2026. At around 2%-5% ABV, it is well positioned to take advantage of the rapid premiumisation seen in this space. Driven by increasing consumer demand ready-to-drink (RTD) products grew by more than +7% in volume across ten key global markets in 2022.
The category has evolved from what was a black tea, in a malt-based format to being increasingly spirit based with more premium tea bases including white tea, matcha, oolong and Jasmine. Innovation in the category has mirrored the wave of premiumisation we have seen across the craft beer, mixer, and coffee segments.
What's next?
Whilst lemon has been the standout flavour pairing in this category, peach is expected to benefit from robust growth with the rising popularity of peach flavour among millennials. Innovation with flavours such as apple, tangerine, hibiscus, and passion fruit are an indication of how the category is moving towards a more premium feel.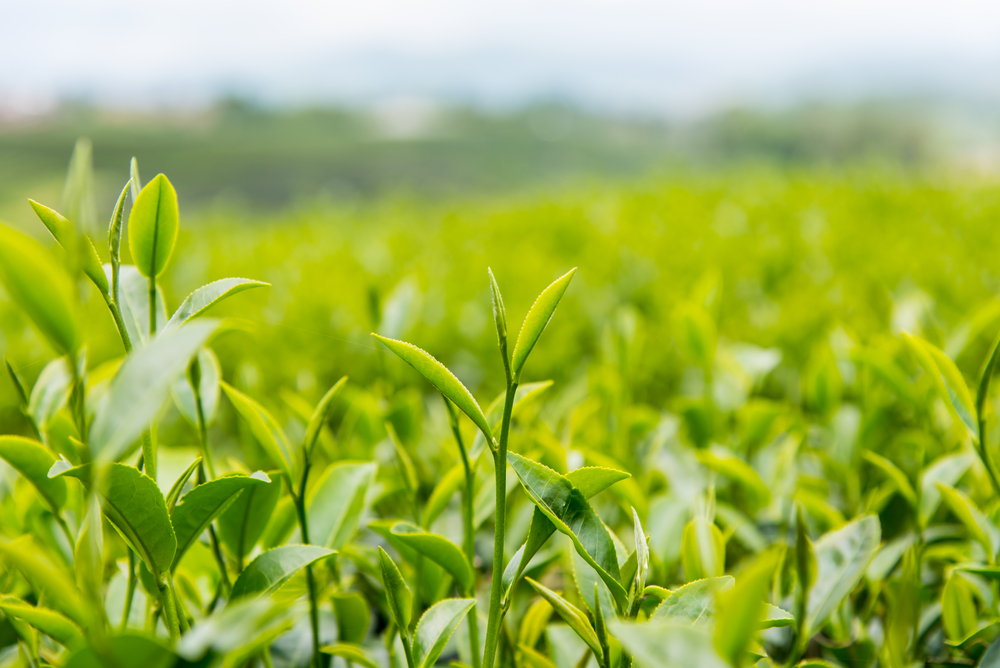 How do our tea extracts perform in a hard tea application?
"We've had a lot of success utilizing our brewed tea extracts and concentrates as a base for hard tea applications in several recent projects. They deliver that all important tea experience. Supplementing these tea extracts or concentrates with our tea Treattaromes® can also add another level of complexity to the hard tea. Our extensive tea portfolio provides us with the building blocks to create tailored solutions to meet customer needs." – Ray Hirano, Beverage Technologist
"We've seen the demand for tea evolve beyond the conventional tea consumer and penetrate new beverage segments. Tea is not your typical beverage ingredient and requires a bit of nurturing when formulating at scale. This unprecedented growth has granted us an unbelievable opportunity to collaborate with our customers in sharing the art of working with tea and deliver a high-quality tea experience to the alcohol channel." – Grant Cates, Coffee and Tea Category Manager
Taste it for yourself
To learn more about how our tea portfolio can elevate your hard tea project, request a demo and a member of our expert team will reach out to arrange a tailored demonstration of our ingredients in action.
Sources:
https://www.kbvresearch.com/press-release/hard-tea-market/
No- and low-alcohol category value surpasses $11bn in 2022 - IWSR (theiwsr.com)