Our portfolio of natural extracts is growing with the introduction of refreshing new TreattClear™ citrus extracts.
The range extension is in response to increasing consumer demand for our authentic, intense and refreshing citrus profiles which meet consumers' healthier living needs while hitting the spot on taste.
Brief summary:
Treatt is expanding its range of TreattClear™ natural citrus extracts for beverages
Citrus continues to be a top trending ingredient globally, driven by increasingly health-conscious consumers
TreattClear™ citrus range delivers impactful and authentic profiles that are true to the fruit, From The Named Fruit (FNTF), with an effective cost in use
TreattClear™ citrus products are water soluble and clean label, performing in a variety of applications; still, sparkling, alcoholic and non-alcoholic
New, thriving flavours such as tangerine, Sicilian blood orange, and Mexican key lime as well as firm favourites like orange, lemon and grapefruit
The impact and performance of these citrus extracts is best tasted for yourself.
Book your demo and sample the refreshing taste of TreattClear™ or contact us about an onsite working session to develop a custom blend.
Performance in beverage, driven by global trends
Health and wellness is now the greatest driver in the beverage industry and macro trends around fresh and natural are all anchored in consumer health-consciousness.
Now is the perfect time to expand our range of water soluble natural citrus extracts offering everything from established flavour favourites such as orange and lemon to thriving flavours like tangerine, clementine, Sicilian blood orange and Mexican key lime.
Emma Bowles, Global Marketing Manager, comments: "Demand has been boosted in the functional beverage space since the pandemic as healthier living becomes integral to our lives now and in the future. Citrus has been experiencing something of a resurgence as it aligns so well to this demand, continuing to secure its place in the top 10 list of flavours globally."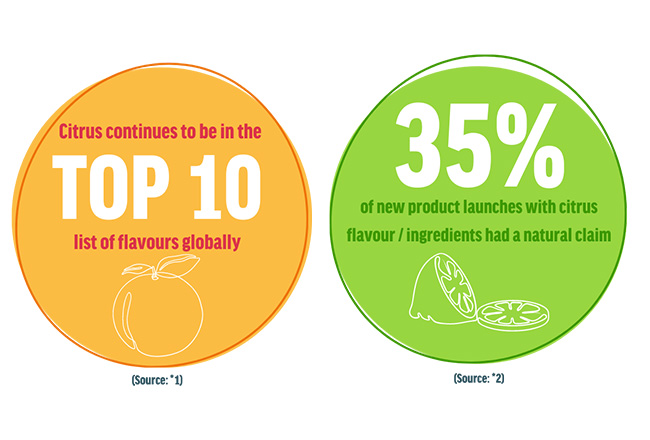 Refreshingly true to the fruit taste which performs across applications
Treatt's historic roots are firmly grounded in natural extracts and ingredients and it all began with citrus. Our citrus beverage ingredients deliver an impactful and authentic profile that is true to the fruit, From The Named Fruit (FNTF), with an effective cost in use.
The new range of profiles will appeal to health-conscious consumers who value the impact of flavour for an authentic citrus experience from juicy, pithy notes to peely, zesty, floral and refreshing profiles with high performance in still, sparkling, alcoholic and non-alcoholic beverage applications.
Nicole Fabre, Citrus Category Manager, adds: "Our TreattClear™ citrus extracts are as close to the fruit as you can get. We are capturing the best of nature with minimal intervention, delivering an authentic-tasting beverage which consumers will love. These water soluble extracts are already proving a winner with beverage brands and formulators alike due to natural claims, authentic taste profiles and ease of use."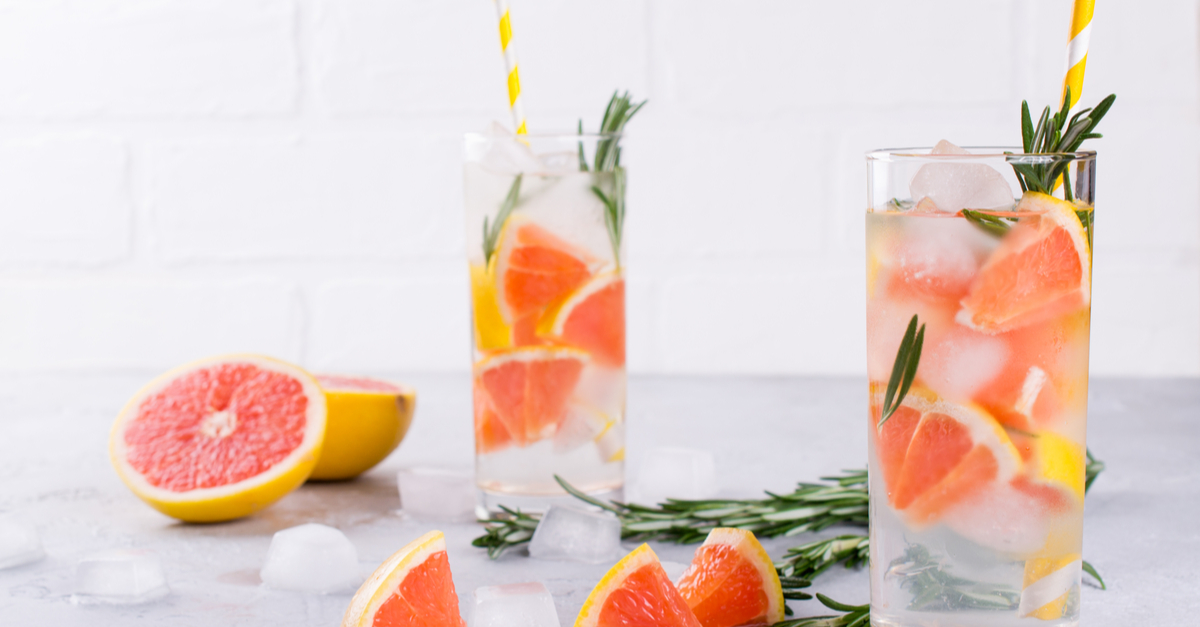 Bursting with appeal across consumer groups
Consumers are becoming more ingredient-aware, and in turn are placing a greater focus on both the raw materials and processes used in the formulation of products. Positioning products as natural, and true to fruit are key considerations for NPD in beverage, which is why TreattClear™ is perfectly placed to perform.
Citrus is a winner across generations from Boomers to Millennials, with orange and lemon taking their place in the top 5 flavours globally.
Generation Z and Millennials are driven by a heightened concern for the health of the planet and greater use of social media than older generations. Public opinion on brands, products, and even ingredients is being amplified by social media.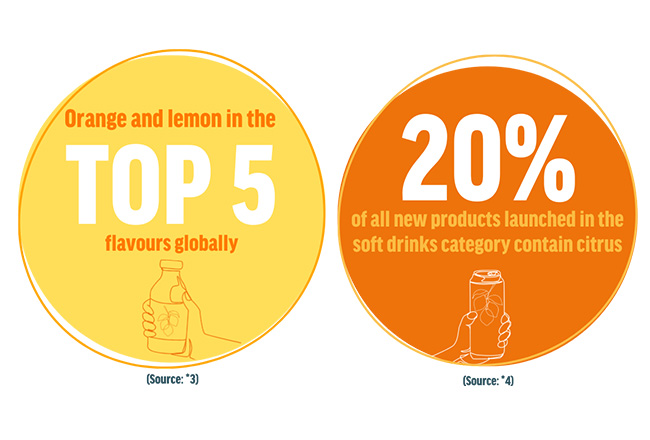 Bringing you closer to the source
Because of our relationships with growers around the world, and our established reputation in citrus, we get closer to the fruit. This means a stable, scalable and transparent supply chain while connecting your consumers with the origin behind our ingredients, from our Brazilian orange oil to Mexican key lime products.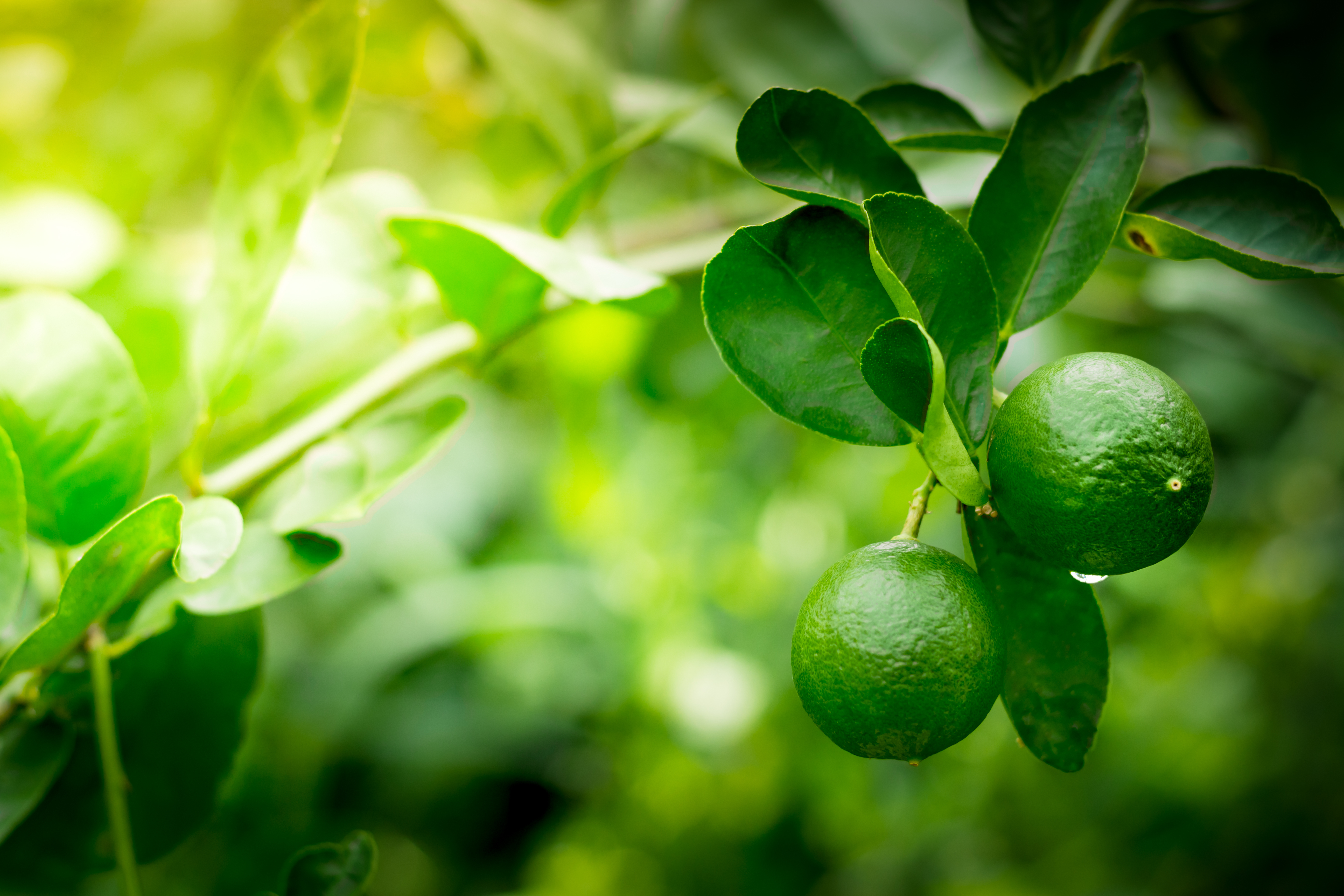 Delicately balanced taste
The impact and performance of these citrus extracts is best tasted for yourself.
Book your demo and sample the refreshing taste of TreattClear™ or contact us about an onsite working session to develop a custom blend.




Data sources:
Global Data
All NPLs in non-alcoholic beverage categories in the year to March 2022, Mintel GNPD
Based on Global Data consumption figures 2019-2021 Vol M Litres
Based on NPLs in soft drinks for the last 3 years, Mintel GNPD