As the world pivots from pandemic recovery to new variant threats, things may feel eerily similar to 2020 with talk of lockdowns but if there is one thing we've learned from 2021 it is that consumer behaviour is more unpredictable than ever.
A combination of social distancing, lockdowns, working from home and other restrictions have all influenced our daily routines and health regimes. And yet the beverages market has navigated these volatile times better than some.
We know that premiumisation, health and wellness and provenance all played a significant role in 2021 but what caught your eye from our news feed? We looked back to review our top stories over the past twelve months.
Here are your top 5: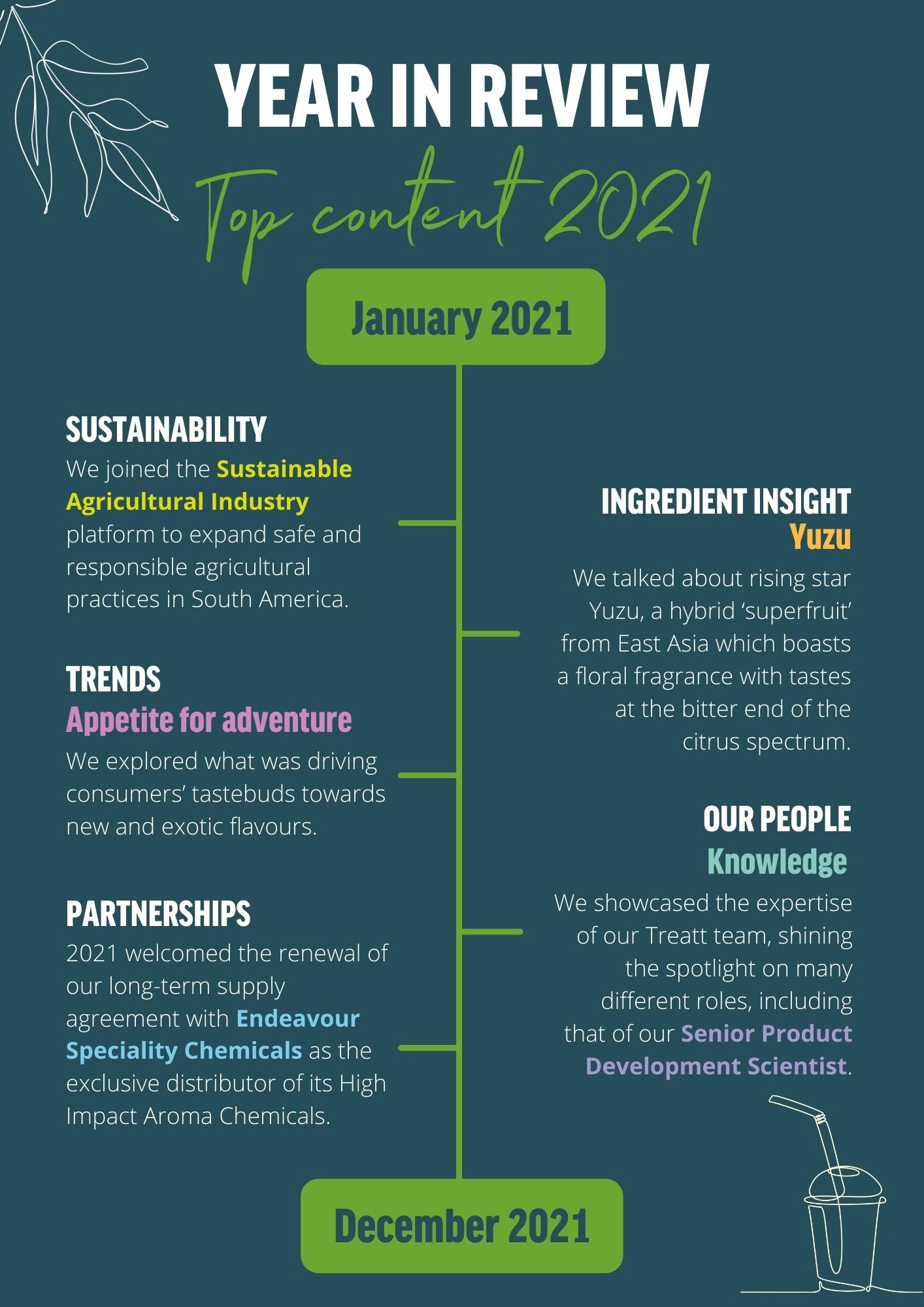 If you missed any of these stories, catch up now:
SUSTAINABIITY
Working in perfect partnership: Treatt joins SAI platform
INGREDIENT INSIGHT
Everything you need to know about Yuzu
TRENDS
What's giving our tastebuds an appetite for adventure?
OUR PEOPLE
Unlocking the ancient mysteries of tea: meet Christopher, Product Development Scientist
PARTNERSHIPS
Treatt strengthens partnership with Endeavour
Talk to one of the team to find out how Treatt can help your brands embrace the year ahead. Contact enquiries@treatt.com or read more about our products.