We are committed to conducting our business in a sustainable, ethical, and responsible manner, ensuring a positive impact on the communities we work with. Our suppliers must show integrity and respect for human rights, and the environment.
Our focus
Over the past few months, our sustainability working group has gained a better understanding of the risks and opportunities involved across the supply chain, agreed priority areas for effecting change, developed performance measures, enhanced our governance framework and given greater consideration of monitoring and reporting tools.
To date, our strategy has delivered a new responsible and sustainable sourcing policy, which has been rolled out to our global supply chain. In addition, starting with our largest category of citrus, we have required suppliers to commit to our enhanced supplier code of conduct and completion of an enhanced self-assessment questionnaire, inclusive of environmental assessments, that further support our commitments. Taking learnings from our work with our citrus suppliers, we have continued to roll out this approach to our other categories , aiming to complete this over the next 6 months.
Supply chain strategy
As markets continue to fluctuate, the importance of retaining strong supplier relationships is critical. During last year, our procurement team visited citrus growers and suppliers across South America, giving them the opportunity to reinforce our sustainability programme in person and seeing for themselves the approach these suppliers take.
By the end of this year, it is our goal that our global procurement team will hold membership of the Chartered Institute of Procurement and Supply (CIPS), a professional body ensuring that procurement and supply chain management professionals have the knowledge and capabilities to deliver sustainability goals for their organisations.
A wide range of standards help provide additional reassurance as to where we are on our sustainability journey. These certifications, memberships and ratings not only provide a benchmark for our performance but also enable us to see where we can improve the sustainability of our own business, as well as contribute to collaborations to further the industry's sustainability.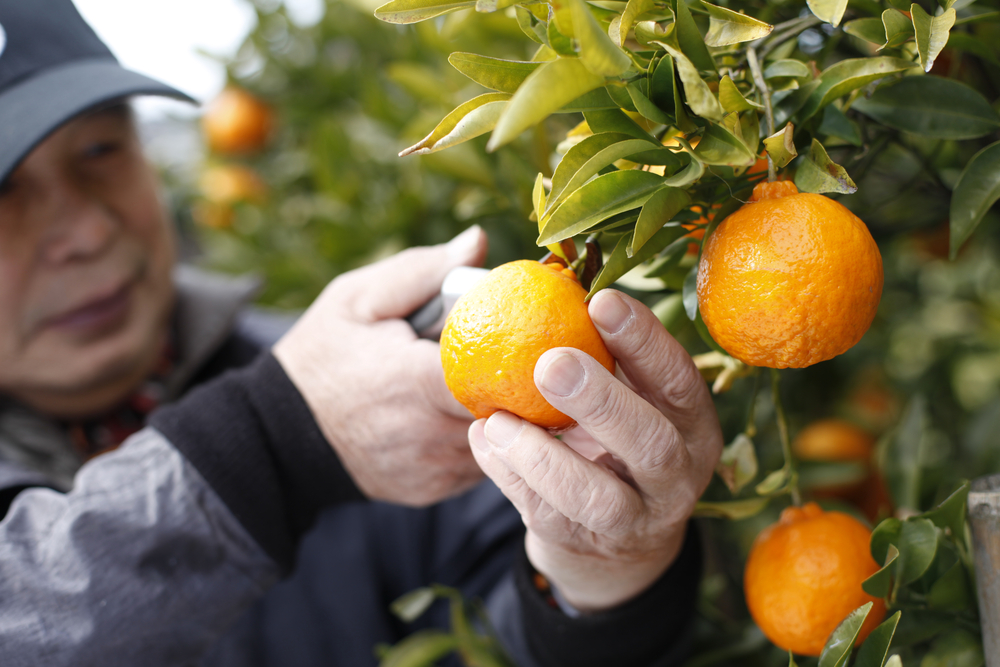 SEDEX
SEDEX use a collaborative approach to help buyers and suppliers share and exchange data. Being both a supplier and buyer member allows our customers to access our compliance to SEDEX's standards which are verified by independent SEDEX Members Ethical Trade Audits (SMETA 4-pillar). It also allows us to create links to our suppliers to access their ethical and sustainability data and audit reports, so that we can monitor their compliance, with 46% now being SEDEX registered.
SAI Platform
SAI Platform is a non-profit network of over 170 members harnessing the collaborative power of the global food and drink industry to accelerate the widespread adoption of sustainable agriculture practices and the transformation to sustainable food systems. As members of SAI Platform, we have key roles in several projects including that of the SAI Platform Florida Orange Sustainability Accelerator Project, which by the end of 2022 hit its objective of FSA verification in 90% of Florida orange production. Discussions are underway in how this could roll out to core markets such as Brazil, for which we would be a key intermediary in implementing this best practice.
Rainforest Alliance
This certification means we can buy and sell specific products with the Rainforest Alliance (RFA) certification seal. RFA is an international non-profit organisation working at the intersection of business, agriculture, and forest to make responsible business normal. The RFA's standards not only enforce human rights, to reduce child labour and human trafficking, but also the reduction of deforestation and greenhouse gas emissions, as well as ensuring consumers and suppliers are investing back into the environment in which the certified crop is grown.
EcoVadis
We are proud to have retained our silver standard from EcoVadis who provide a ratings platform to assess corporate social responsibility and sustainable procurement for tens of thousands of companies, providing a common platform, universal scorecard, benchmarks, and performance improvement tools. We have improved our silver sustainability rating and are among the top 25% of companies assessed by EcoVadis.
Carbon Disclosure Project (CDP)
CDP is a not-for-profit charity that runs the global disclosure system for investors, companies, cities, states and regions to manage their environmental impact. We hope to see further improvements once our latest disclosure has been considered later this year. Our current CDP score for climate change is D and for water security C based on data from FY 2021.
ETI
We are committed to maintaining adherence to the Ethical Trading Initiative best practice requirements. The Ethical Trading Initiative is a leading alliance of companies, trade unions and NGOs that promotes respect for workers' rights around the globe and whose vision is a world where all workers are free from exploitation and discrimination, and enjoy conditions of freedom, security, and equity.
IFRA/IOFI
To further our involvement with sustainability initiatives, specifically within our business sector, Treatt is a signatory to the IFRA/IOFI Sustainability Charter. Through this voluntary initiative, the flavour and fragrance industry seek to encourage enhancements in the field of sustainability, providing a framework to enable sharing and benchmarking of the industry's commitment to sustainable development.
What to know more?
Explore the Sustainability section of our website to learn about how we're working hard to create extracts and ingredients people love, in such a way that protects people, and our planet.