Everything we do has an impact on both people and the planet, so it's essential we perform in an ethically, socially and environmentally responsible way. Our framework is built around our people, planet and performance pillars and over the next few weeks, we'll be diving into what this means to our employees, suppliers, customers, and broader stakeholders.
PEOPLE
Our people and the culture we create are what makes our business a success. We know for this to continue, the values and behaviours we live by need to evolve with the business. In addition to supporting our workforce, our commitment to people extends to the communities in which we operate and serve.
Our people are critical to everything we achieve, and promotion of our people's health and wellbeing are vital to our success, with the need greater than ever following the impact of the pandemic.
Our established flexible working policy, which enables employees to work remotely as far as their roles permit, supports a balance between their role and their responsibilities outside work.
Developing our people
LinkedIn training continues to provide a valuable resource, which is accessible for all employees and complements a whole range of development opportunities. This year we increased our level of investment in training, with 7,205 hours of staff training (2021: 5,508 hours). A wide range of courses were offered covering subjects and qualifications such as health, safety and compliance, coaching, transport regulations and specialist commercial skills.
We continue to work on strengthening the Group's links with schools and universities, developing relationships with the next generation of talented candidates.
Our talent management process continues to support improvements in employee performance. Work is underway to promote the continual focus on performance, to enhance opportunities for our people to flourish.
Diversity and inclusion
We are committed to an environment that values and respects differences. It is important that everyone feels welcome and accepted and has access to the same opportunities.
Political and social movements across the globe have rightly raised the profile of equality, inclusion and diversity, presenting an opportunity for everyone to self-reflect. We have spent time considering what this should mean to us, and how we can ensure that we are doing the right thing. In 2023, with the help of a specialist consultant, we will be working to develop our equality, inclusion and diversity strategy.
Our ethnicity pay gap, whilst not formally reported, has been regularly reviewed. Whilst obtaining meaningful data remains a challenge, we have identified opportunities for improvement, ensuring that everyone has an equal opportunity for development and progression. A more proactive focus will enable us to identify talented colleagues and actively drive their career aspirations and progression. We will continue to develop our understanding of why we are not attracting sufficient diversity, considering all touch points, including our employer brand.
Gender diversity across the Group is reflected in the representation of women in management and senior roles. We recognise the importance of improving opportunities within the business. In response to our gender pay gap data, a proactive programme of support has been put in place including mentoring, coaching, physical health support and programmes to empower our female colleagues.
Health and Wellbeing
All employees are invited to open sessions on personal health topics, wellbeing and subjects such as financial information on pensions and shares. Sessions are accessible for all, utilising multiple methods to share content. We focus on supporting the 'whole person' via our wellbeing pillars. These were updated this year to provide a more comprehensive picture of what helps to create a good level of wellbeing, understanding that this will mean different things for different people.
Our mission continues, to 'think well, live well and be well' and the Group remains committed to providing everyone with effective education, support and signposting, to help them understand their own wellbeing and the positive part they can play in supporting their colleagues. We actively encourage and educate our managers to look for signs of mental health concerns including depression, stress and anxiety, so support can be put in place. We work hard to create an environment where our people can have fun and believe this is important in supporting their motivation. We look for opportunities for teams to socialise together, with activities on offer in the workplace and after work.
Find out more about how we look after our people here.
Supporting our communities
We have a responsibility to the communities in which we operate, to support them both financially and with resource. We also recognise that by enabling our staff to support the community in which they live and work, it will add to a greater sense of purpose and community spirit. As a result of our focused community matters strategy, we've made £54,417 in donations and contributed our time and support to charities and local community, summarised in our Annual Report here.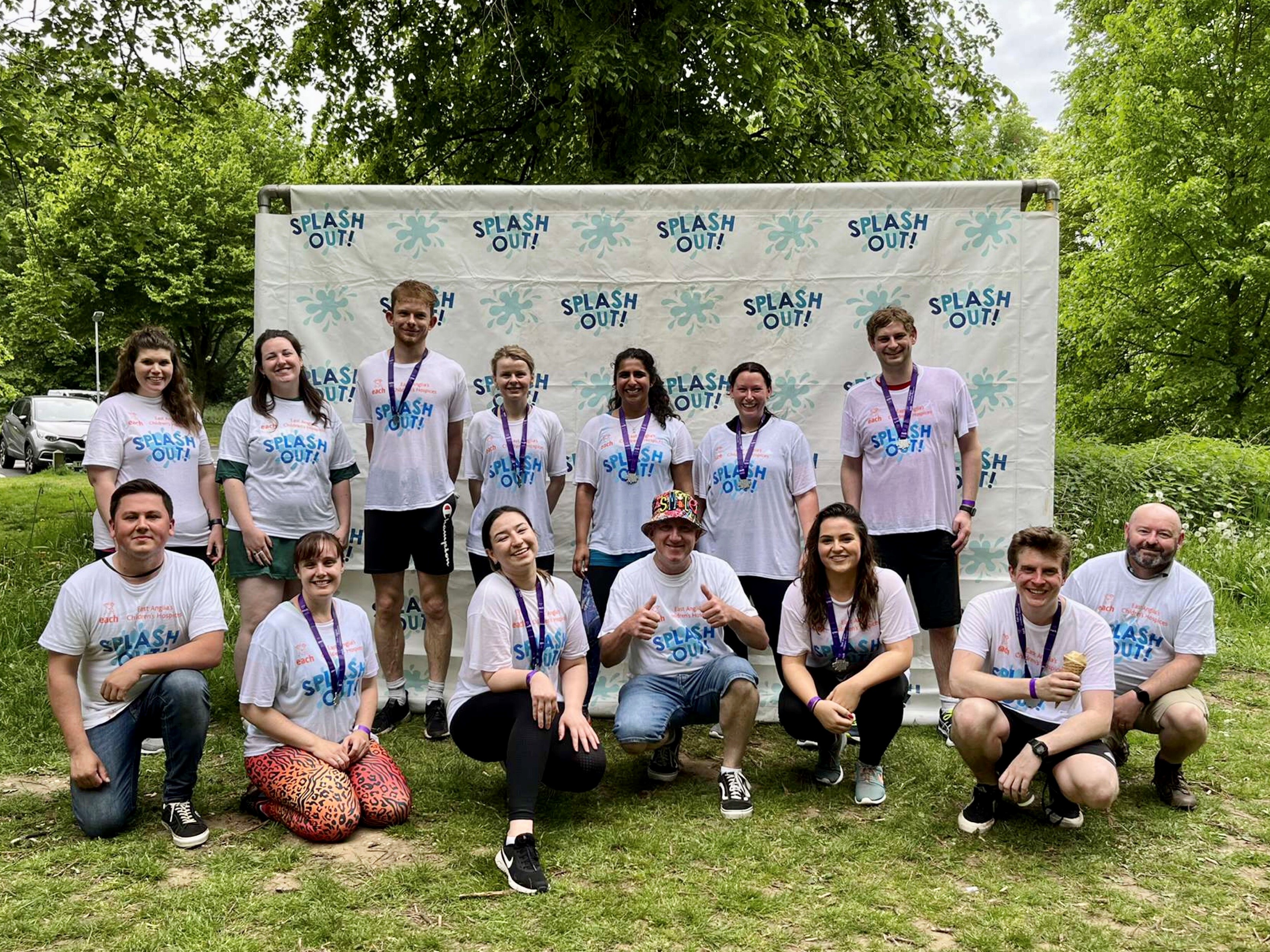 Priority: Embedding sustainability into our culture
Our focus
For sustainability to be successfully embraced and adopted within our culture, it is essential that our teams understand the wider implications. As such ESG training sessions and communication have continued for all employees.
We have developed custom communication tools to keep sustainability front of mind. Managers have received workshop-based training, with a focus on how they can empower their teams to consider the part they play in our journey. Our interactive global newsletter provides an in-depth review of our progress, with case studies, stories, and personal experiences bringing our strategy to life.
In the UK, we have partnered with local business Save Money Cut Carbon who have educated us on our personal carbon footprints, as well as supporting employees – through their online store - in making easy swaps to being more sustainable with their everyday consumables and homeware, from water-saving shower heads to re-usable kitchen roll.
Looking ahead
Sustainability is integral to our culture. Our Sustainability Working Group is supporting initiatives across the business that create a positive impact, working with marketing to align all internal and external messaging with our strategy.
What's next?
In our next spotlight on sustainability, we will explore the ongoing work around our Planet pillar. To learn more in the meantime, look at this year's sustainability report, for a deep dive into our progress against our strategy.
Stay in touch
Click on the 'sign up for updates' button and complete the short form for regular updates on how we are bringing our sustainability strategy to life, or follow us on LinkedIn.